At mybrokerstar.com you can find the best reviews of the highest quality eWallets.Our latest recommendation is Revolut Business
Revolut Business Review
Revolut for Business is an account option for freelancers and companies about domestic & international payments that you can hold, exchange and transfer currencies with low fees. Customers of Revolut Business can receive, hold and exchange money in 28 different currencies with low charges, transfer money for free between Revolut accounts (business & personal), issue pre-paid cards to employees, approve and schedule payments and connect with software with Revolut. Revolut Business is targeted only for those looking to access traditional business account services and it is offered via a mobile app competitive with both iOS and Android devices, a feature that offers flexibility for clients who are always on a move since they can easily withdraw or send money from their mobile device. Revolut's app is all about money management and saving costs. You can download the app from the App Store or Google Play Store. As a cardholder, you can link your card to Apple Pay or Google Pay, manage your card transactions and submit expenses. As an account owner or administrator, you can oversee your accounts and transactions, send and exchange money, manage corporate cards and expenses, and more.
The company says it understands how important it is for international businesses to save on transfer costs and send global payments fast. The Revolut business account allows companies to manage and transfer money across numerous different currencies quickly.
Revolut for Business offers two types accounts, company and freelancer. Their most important difference is that the Company account can be used by multiple employees.The two Business plans have the following common features. Multi-currency account. They allow you to send and receive money in 28 different currencies. Money transfers in the Eurozone and UK, but also global, are low cost or are included on the paid plan.The types of business that Revolut supports are: Private limited company (LTD), Public limited partnership (PLC), Limited liability partnership (LLP), Partnerships, Sole traders & freelancers, Unlimited companies.The company currently can not onboard associations, charities, funds such as venture capital funds, public sector companies, trusts, SPVs, foundations or cooperatives.
Physical Card
You can order a physical card by signing in to your Revolut Business account and your new business card should arrive within 9 working days. Once you sign in, head to the Cards tab, select Add new card option, and add the name and email address of the new cardholder. As a Revolut Business account admin, you can order two physical cards per team member. Standard delivery is free for the first card for each team member, the fee for the second one will be £4.99. Express delivery is charged at £19.99 per card (may vary by country and address).
Virtual Card
Issue virtual cards to make online payments and manage subscriptions easily and securely. There is no one-off or monthly charge. As a business, there are two types of virtual cards that you can order—a personal virtual card or a company virtual card. During the ordering process, you have the option to add/select an individual team member as the cardholder (personal virtual card) or select the company as the cardholder (company virtual card). If you select an individual team member, the admin can manage the card on the web as usual, but only the cardholder/individual will have access to the card's credentials. If you select the company, anyone with admin rights will be able to see the card details in their Revolut account. For freelancers, there is only one type of virtual card available, as the company and the cardholder are one in the same.
Safety
Revolut takes the security and safety of your business funds and information very seriously. Any personal details are stored on third-party servers, protected by firewalls and encrypted to ensure that your business is protected.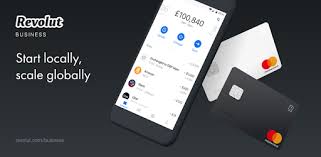 Revolut for Business Plans
Revolut for Business offers different plans for Freelance and Corporate accounts. Billing is monthly and you can change or cancel your plan at any time.

Corporate account

For company accounts, Revolut offers four plans that attract different prices: Free, Grow, Scale and Enterprise.
The requirements are:
Name, address, ID and a selfie photo
Business name, address and incorporation details
A summary of the company's location and what the business does
Basic information about the company directors/shareholders



Start for free. Pay as you grow. Switch at any time.

Freelancer account

For the Freelancer account, Revolut offers two plans, Free and Professional that you can open under your own name and change or cancel your plan at any time. Billing is monthly.

The requirements are:
Account Opening
To open a Revolut for Business Account, your business has to be registered with the physical presence with the Europian Economic Area (EEA) in the following countries and Switzerland: Aland Islands, Austria, Belgium, Bulgaria, Croatia, Cyprus, Chech Republic, Denmark, Estonia, Finland, French Guiana, Germany, Greece, Gibraltar, Guadeloupe, Guernsey, Hungary, Iceland, Ireland, Italy, Jersey, Latvia, Liechtenstein, Lithuania, Luxembourg, Martinique, Malta, Mayotte, Netherlands, Norway, Poland, Portugal, Reunion, Romania, Saint Martin, Slovakia, Slovenia, Spain, Sweden, United Kindom.
History
Revolut was founded by Nikolay Storonsky and Vlad Yatsenko. Mr. Storonsky is a British-Russian entrepreneur, but carries a British passport born in Russia and has lived in the UK since the age of 20. He studied for a master's degree in physics at Moscow Institute of Physics and Technology, and during this time became a state champion swimmer. He completed a separate master's in economics at New Economic School in Moscow. Mr. Yatsenko is Ukranian British and has lived in the UK since 2010. Mr. Yatsenko and Mr. Storonsky created start-up Revolut and launched it in July 2015 at the Level39 tech accelerator in Canary Wharf. Prior to setting up Revolut, Mr. Storonsky worked for Credit Suisse and Lehman Brothers, while Mr. Yatsenko spent five years building financial systems for major investment banks. The duo said that they started Revolut because they were frustrated with the fact that traditional banks were taking so long to introduce digital banking services for younger customers, who prefer to access most services through their smartphones.Mr. Yatsenko serves as Revolut's chief technology officer, while Mr. Storonsky is the chief executive of the firm. Revolut Ltd is authorized in the UK by the Financial Conduct Authority (FCA) under the Electronic Money Regulations 2011, Firm Reference 900562. Revolut is a legitimate company and a secure option to send money abroad.
Budgeting Tips from Revolut
Revolut celebrates the new partnership with monday.com and presents 5 budgeting tips for the small business owner. There are definitely many difficulties when you try to manage a small business but usually, economy management comes on the top of the list. Below you can find some simple and helpful tips.

1. Keep separate business and personal expenses.
There are numerous reasons not to mix your business and personal accounts, such as tax issues, personal liability, auditing issues, and jumbled accounting entries. This will help you avoid a mess that it is usually difficult to clear. Adhere to a business and a personal budget separately. Do not use business credit cards or loans for personal finances. When the time comes to pay your taxes and manage your books you will be really grateful
2. Track Your Expenses.
It is very significant to understand who are the most profitable clients and areas. Watch your money as it flows in and goes out and spend your hard-earned funds wisely. This information will help not to invest too much on projects that won't give the ROI you need. Also, be careful of hidden charges and fees could hurt your business. Monday.com provides a platform that you can monitor your income and expenses. With their planning board, you can monitor you can note down every activity your business will engage.
3. Plan the future.
Try not to underestimating or overestimating your budget because you could eventually run out of money.
Make a plan for future expenses and try to find ways to save some money. You'll need to account for major processes, like staff recruitment, and minor aspects since they could gradually add up to something your business won't handle. Planning the future will help you manage your budget as effectively as possible.
4. Settle your bills without delay.
Paying your bills on time is a tough, but essential skill to learn. Knowing when your bills are due and making a habit of paying them on time. Credit card fees and late loan payments could cost you a lot. If you use the monday.com budget planning board, you have the option to add in a few automation like due date reminders for all your bills. For any small business avoiding late fees could make a difference.
5. Review your budget often.
The budget on a small business often changes, so you will need to adjust it. Checking on your budget can help you to monitor it and keep you from overspending. If you understand your business finances, you will be prepared to make good money management decisions. And while the tips above will get you going, nothing can replace being hands-on and proactive when managing your business' finances.

Continue reading "Revolut Personal Review"
See relevant articles here :
Revolut raises $500 million at a $5.5 billion valuation
Five tips for managing your SME's budget from Revolut for Business
Revolut has officially announced that launches in Singapore