Libertex Broker Review

At mybrokerstar.com you can find the best reviews of the highest quality Trading companies such as Libertex.
Libertex at Glance

Libertex was founded in 1997, Libertex is an international, trustworthy brand with more than 20 years of financial market and online trading experience. Libertex Broker is one of the international leaders of the industry and one of the most popular online brokers in the market. The company has won over 30 prestigious awards worldwide such as the best trading app 2017, 2018 and the best crypto-currencies broker award 2017, 2018. Also, Libertex named Best Trading Platform at World Finance magazine's 2020 Forex Awards. Each year, the leading position strengthens both in the markets where it has established a presence and in the new markets where the company is entering with its innovative products and services. Libertex is serving clients from more than 110 countries and each one is treated with special care and offered a variety of high speed, reliable, cutting edge technology platforms to choose from.
Account Opening
Opening an account is a very simple and straightforward procedure (alternatively, you can use your Facebook details to register a trading account) also any Demo Account can be transformed into a real account by depositing the minimum amount which is 100€. The broker offers the ability to filter between seven languages on its website: English, Deutsch, Spanish, French, Italian, Dutch, Polish and Portuguese. Libertex is a unique platform that enables trading with Stocks, Indices, Currency Pairs, metals and energy resources without any concealed commissions. One of the best parts of Libertex is that it offers you great customer support. The company is also quite active on social media via Facebook and Twitter.
Ως ελεγχόμενη εταιρεία, η Libertex πρέπει να επαληθεύσει την ταυτότητά σας, εντός 15 ημερών από την πρώτη σας κατάθεση (Η ελάχιστη απαιτούμενη κατάθεση είναι 100€). Για να ολοκληρώσετε την ταυτοποίηση του λογαριασμού σας, πρέπει να στείλετε ένα έγχρωμο σαρωμένο αντίγραφο της ταυτότητάς σας ή της άδειας οδήγησης. Εναλλακτικά, μπορείτε να στείλετε μια σάρωση του διαβατηρίου ή της άδειας παραμονής σας. Επίσης, απαιτείται ένα σαρωμένο
As a regulated company, Libertex requires to verify your identity, within 15 days of your first deposit (The minimum deposit required is €100). To complete the identification of your account you have to send a coloured scanned copy of your ID card or driving license. Alternatively, you can send a double-page scan of your open passport or residence permit. Also, a scanned copy of a utility bill or bank statement issued within the last 6 months is required.
Promotions & Welcome Bonus
Libertex offers a 100% Welcome Bonus to your first deposit, the minimum deposit amount to receive the Welcome Bonus is $100 and the maximum bonus amount is $10,000. These funds are not available to withdraw, they have to be turned over several times within a given period of 90 days to convert them into real money. (This offer is available only for non-EU countries).

You get back 10% of all trading commissions paid in the form of the bonus converted into real money. Libertex pays the converted bonus to your trading account in 2% payment chunks. You should undertake sufficient trading to convert the whole bonus within 90 days
They are also Status Levers which means that the more you deposit and trade the more you will benefit from higher status levels discounts and advantages.
Status Level

Gold

Total
deposits of
250 EUR

Gold Plus

Total
deposits of 1450 EUR

Platinum

Total
deposits of 1500 EUR

VIP

Total
deposits of
5000 EUR

VIP Plus

Total
deposits of 50000 EUR

Commission discount
3%
4%
20%
30%
40%
Support
Online chat with customer service
Online chat with customer service
Priority withdrawals
Premium support
Premium support
*Status is provided only for Libertex account lifetime deposit.
*Commission discounts are eligible only for trading in Libertex terminal.
Free Demo Account
Like many other trading platforms, Libertex offers a Free Demo Account where you can practice virtual money to examine the platform and you can trade without risking your own money. A demo account is a great opportunity to learn how to trade from experienced investors and make your first steps in international financial trading markets with no fear to make errors. Opening a demo account will automatically be credited with $50.000 of free virtual money that you can use to test your strategies. Of course, the funds on demo accounts are virtual credits, so you cannot withdraw those but you can use them to get familiar with the website and placing trades without risking any funds.

Asset Coverage
Libertex offers over 200 assets to trade on, including a large variety of
Currencies (GBP/USD EUR/USD USD/JPY USD/CADA UD/USD NZD/USD USD/CHF...)

Currencies allow you to make money on almost all the events in the world. Currency quotes change every minute, 24 hours a day, 5 days a week. Each fluctuation is — a potential profit. Instead of just changing currencies, trade them! Join and benefit from currencies such as the Euro, Pound or Dollar.


Stocks (Technologies, Industrials, Finance, Consumer Services & Goods, Luxury, Telecommunications, Energy, Medical Cannabis...)

Invest in real business. Shares allow you to make money on long-term investments into securities of the world's largest companies (for example, Apple, Google, Tesla etc.), as well as make income on short-term trend changes of these shares prices. Enjoy leveraged trading on world famous shares in a user-friendly, professional trading environment


Cryptocurrencies (Bitcoin, Litecoin, Bitcoin Cash, Bitcoin Gold, Litecoin/Bitcoin, BitcoinCash/Bitcoin, Bitcoin/EUR, Ethereum, Dash, Ripple, Ethereum/Bitcoin, Ethereum Classic, IOTA, NEO, OmiseGO, QTUM, Monero/Bitcoin, Monero, Zcash/Bitcoin, Zcash, Tron, Nem, Stellar, Cardano, EOS, BitcoinGold/Bitcoin,
BitcoinGold/Ethereum, Dash/Bitcoin, Dash/Ethereum,
EOS/Ethereum, EthereumClassic/Ethereum,IOTA/Ethereum, Litecoin/Ethereum, NEO/Bitcoin, NEO/Ethereum, OmiseGO/Ethereum, QTUM/Ethereum,
Monero/Ethereum, Zcash/Ethereum, Bitcoin/USD Futures)
Indices (Dow Jones, NASDAQ 100, S&P 500, RUSSELL 2000, U.S. Dollar Index Future, MEX BOLSA Inde, DAX, FTSE 100, Russia50 Index, EURO STOXX 50, Spain 35, CAC 40, Italy 40, AEX, Nikkei 225, China A50,
Hang Seng Index, Israel 35, Chile Index)

Indices give an opportunity to buy or sell all markets at once and make money on global growth or decline of the largest world economies. Indices represent a reliable, time and crisis-tested instrument in which profitability outpaces inflation and bank deposit rates. Benefit from a variety of global indices such as Dow Jones and NASDAQ using customized leverage.
ETFs (iShares Core U.S. Aggregate Bond ETF, iShares MSCI Germany ETF, iShares MSCI United Kingdom ETF, iShares MSCI Mexico ETF, iShares MSCI Brazil ETF, iShares China Large-Cap ETF, iShares Core S&P Mid-Cap ETF, iShares Latin America 40 ETF, SPDR S&P 500 ETF Trust, Vanguard FTSE Europe ETF)
Oil & Gas (Brent Crude Oil, Henry Hub Natural Gas, WTI Crude Oil, Heating Oil, Light Sweet Crude Oil.

Different benchmarks of oil, natural gas and heating oil. Trading instruments with high volatility and good potential for making money on investing both in the short term and the long term. Trading commodities like Oil, Gold and Silver that are constantly in the news is always a good place to start.
Metals (Gold, Silver, Platinum, Palladium, Copper)

Gold and silver are traditional investor assets that help to stabilize the trading portfolio. Metals have a higher earning potential than many currency pairs. Trading commodities like Oil, Gold and Silver that are constantly in the news is always a good place to start.
Agriculture (Cocoa, Coffee, Sugar, Soybean, Wheat, Corn)

The trade in agricultural commodities dates back thousands of years, making it the oldest financial market in the world. There are always new opportunities for traders. The most popular Agro trading portfolio now available in platforms: Cocoa, Sugar, Corn, Soybean, Wheat, Coffee.
Leverage & Margin
The term "leverage" refers to the ability to trade with a large amount of money without using your own money (or using a small amount of it). That is, it is done through a loan. In other words, it is the ratio between the volumes being traded, i.e. the total investment amount with the multiplier applied, and the used margin amount. Leverage offers users an opportunity to take risks in the market, increasing the amount of real money they have in their respective accounts in order to potentially increase any profit. For example, if a trader wants to use a leverage of 1:10, it means that every dollar that is exposed to risk actually manages $10 in the market. In this way, all those who wish to trade or invest, use the leverage to maximize their profits but also can increase losses in any particular negotiation or investment. Leverage, in spite of being beneficial for many users, is also a double-edged sword, since you will have both winning and losing chances. Libertex is taking into consideration that trading leveraged products involve substantial risk of loss offers two levels of leverage one for retail clients up to 1:30 and one for professionals up to 1:500.
Although the use of margin is very common for a lot of users, sometimes it can be quite confusing. In simple words margin is a deposit made by a merchant and that fulfills the role of a guarantee that keeps a position open. Frequently, the fee for a merchant is confused with the margin. But the margin does not represent the cost of a transaction. If you decide to trade with margin just remember that the amount of margin he will need to maintain an open position will depend on the size of the position or the number of open positions. The greater the number of positions, the greater the margin required.
Maximum leverage for each asset class:
30:1 for major currency pairs (3.33% margin)
20:1 for minor currency pairs, gold, and major indices (5% margin)
10:1 for commodities other than gold and minor indices (10% margin)
5:1 for individual equities and other reference values (20% margin)
2:1 for cryptocurrencies (50% margin)
Payment Methods
How to fund your account.

Go to the Deposit menu within the Trading Platform and select your preferred payment method
Currently, the following payment methods are available:
| | | | | | |
| --- | --- | --- | --- | --- | --- |
| Deposit Method | Possible Currency | Commission | Time of transfer | Minimum Payment | Maximum Payment |
| Bank transfer | USD, EUR | Customer bank commission only | From 2 to 5 working days | no | no |
| Bank Card | USD | 2,5% (min. 0,5 USD) | Instantly | 10 USD | 25000 USD |
| Neteller | USD | 4% | Instantly | 10 USD | 5000 USD |
| Skrill | USD | 1,9% (min. 0,5 USD) | Instantly | 10 USD | 1500 USD |
To fund your account, log into the trading platform with your username and password.
If you are using the mobile platform, switch to Wallet tab, then click Deposit, and select a payment method.
If using the web-based platform, click your name in the right upper corner, then click Fund your account, selecting your preferred payment method, and click Continue.
A page with the payment method you've selected will show up. Read all the info on this page carefully and make sure your deposit details are correct. After double-checking, click Deposit. When depositing funds on your trading account, please make sure you have specified the account number correctly.
Libertex has multiple payment methods, for all kinds of deposits you don't have to pay any fee and your account would be credit instantly except for SEPA / International Bank wire that will need 2-5 business days.
To withdraw your funds:

In the web-based trading platform,
Select New Request > Wire Transfer > Withdraw
On mobile platform, select Wallet > Withdraw Funds
| | | | | | |
| --- | --- | --- | --- | --- | --- |
| Withdrawal Method | Possible currency in the system | Commission | Time of transfer | Minimum payment | Maximum payment |
| Bank transfer | USD, EUR | 29 USD | From 2 to 5 working days | with commission - 49 USD | no |
| Skrill | USD | 1% (min 0,5 USD) | Instantly | 1 USD | 2000 USD |
Fees
When trading classic financial instruments in Libertex, there are two types of fees and commissions taken:
- Transaction fee, which is taken once the trade has been opened.
- Rollover fee is taken at the end of a trading day at 9 pm GMT as an interest, which may be either positive or negative. When rolling over a position on any FX pair from Wednesday to Thursday, the rollover interest three times bigger than a normal one. For CFD instruments, the rollover will be triple when rolling over a position from Friday to Monday.
We suggest you view the full list of trading instruments and the respective fees and commissions after you sign up and before starting to trade.
Regulation
Libertex is licensed and regulated by the Cyprus Securities and Exchange Commission (CySEC) and has the official status of Cyprus Investment Firm (CIF). Indication Investments Ltd ("the Company") is authorized and regulated by the Cyprus Securities and Exchange Commission ("CySEC") as a Cyprus Investment Firm ("CIF") to offer the services and activities enlisted herein in this document, under the Provision of Investment Services, the Exercise of Investment Activities, the Operation of Regulated Markets and Other Related Matters Law 144(I)/2007, as subsequently amended from time to time ("the Law"). The Company's CIF license number is 164/12 and is registered in Cyprus under the Companies Law, with registration number 290930.
List of Restricted Countries
Libertex does not accept customers and does not operate in the following restricted countries: USA, European Union, Japan, Afghanistan, Azerbaijan, Bosnia and Herzegovina, Brazil, Guyana, Iraq, Lao PDR, Yemen, Vanuatu, Uganda, Quebec of Canada, Syria, Ethiopia, Sri Lanka, Trinidad and Tobago, Tunisia, Iran, North Korea, Burundi, Cuba, Democratic Republic of the Congo, Libya. Republic of Mali, Nicaragua, Somalia, Sudan, Zimbabwe, Venezuela.
Start trading with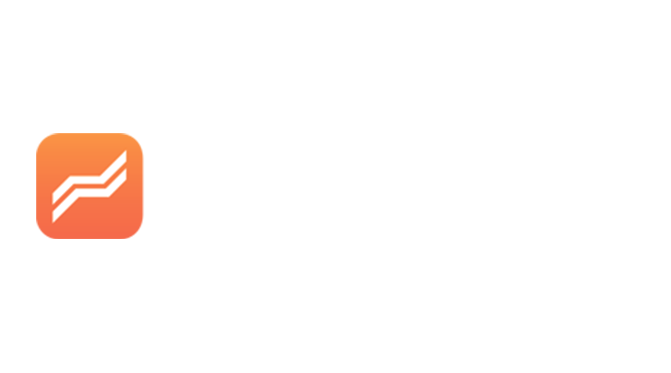 See relevant articles here : LIBERTEX WINS BEST TRADING PLATFORM AWARD