Binance Broker Review

At mybrokerstar.com you can find the best reviews of the highest quality Trading companies such as Binance
Binance at Glance
Binance is a cryptocurrency exchange platform that combines digital technology and finance providing traders with access to a huge range of coins and tokens against multiple crypto and fiat pairings at low fees. As of January 2018, Binance was the largest cryptocurrency exchange in the world in terms of the trading volume. Led by its charismatic leader Changpeng Zhao better known as CZ. who is the face of Binance and also a developer who had previously created high-frequency trading software. The company was founded in China but by March 2018 established its offices in Taiwan..
Binance Review
Binance has had a very successful start since it was created in 2017 and became one of the best cryptocurrency exchanges and has a large and growing ecosystem of trading products and blockchain protocols which provides some of the most comprehensive tools for traders.

Binance's core features include:
Trade over 180 cryptocurrencies on Binance. Binance is one of the major altcoin exchanges with one of the best selection of tradable assets.
Binance Fiat Gateway. Binance lets you instant buy bitcoin and other 15 top cryptocurrencies with 40 popular fiat currencies using bank cards, cash balance, and other payment methods. Besides, you can sell them for some of the supported national currencies, too.
Low trading fees. Trading on Binance brings you some of the lowest in the industry.
Multi-platform support. Binance is accessible via its web platform, mobile apps for Android (including Android APK) and iOS, and desktop clients for macOS and Windows. Besides, you can make use of Binance API.
Binance Futures with up to 125x leverage and margin trading with up to 3x leverage. Trade cryptocurrency contracts and assets with leveraged positions for maximum returns.
Around the clock customer support. Binance has a dedicated help center, where you can reach out to the support team or real beginner guides and explanations of all sorts of exchange functions.
Binance Launchpad. All customers of Binance can participate in its initial exchange offerings (IEOs). Binance's IEOs are among the most profitable in the industry.
Binance Finance. Binance also supports staking, crypto lending, and other means of earning passive income from your crypto assets.


Binance's most popular features.

Binance Coin (BNB)
The Binance coin(BNB) is at the heart of Binance's system, and has a total market capitalization of about $2.3 billion as of April 2020 – in the top 10 cryptos by market cap.

The Burn
The BNB token is backed by a unique system called "The Burn," which was created as a way to increase the value of BNB tokens in the long term.
Binance also offers its customers a stable and secure trading environment
Binance exchange is a global cryptocurrency trading company that operates in more than 180 countries. The only restriction applies to countries on economic sanctions lists or people on the U.S. Commerce Departments "Denied Persons List." The United States citizens and residents can use the Binance US exchange. Other locations with a local version of the Binance exchange include Binance Singapore, Binance Uganda, and Binance Jersey.
The procedure in order to verify your account varies according to your jurisdiction. For new customers must go through one-time Know-Your-Customer (KYC) verification. It requires you to submit passport, ID or driver's license and residential address document (utility bill). If you don't verify your account, you will be limited to withdraw up to 2 BTC per day. After verification, you can withdraw up to 100 BTC daily. Even without profile verification, the exchange's security systems may trigger mandatory verification upon funds withdrawal, which has happened to several unverified customers before. As such, Binance is not a recommended exchange for users seeking to strengthen their online security with privacy.
Binance Lending Product

Binance also has so called "Binance Lending Products". With the use of these, you can lock certain assets in for a certain period and then receive interest on the locked in assets. Binance released 14-day fixed term lending products, where you receive interest by locking in the assets for just 14 days.
Lending Product Details
| | | | | | | |
| --- | --- | --- | --- | --- | --- | --- |
| Digital Asset | Term to Maturity | Total Subscription Cap | Individual Cap | Annualized Interest Rate | Lot Size | Interest Per Lot at Maturity |
| BNB | 14 days | 1,000,000 BNB | 5 BNB | 6% | 10 BNB | 0.023013 BNB |
| BTC | 14 days | 1,000 BTC | 20 BTC | 3% | 0.01 BTC | 0.00001151 BTC |
| BUSD | 14 days | 10,000,000 BUSD | 1,000,000 BUSD | 10% | 100 BUSD | 0.383561 BUSD |
| ETH | 14 days | 10,000 ETH | 100ETH | 6% | 1 ETH | 0.002301 ETH |
| MATIC | 14 days | 20,000,000 MATIC | 200,000 MATIC | 6% | 100 MATIC | 0.230136 MATIC |
| USDT | 14 days | 10,000,000 USDT | 1,000,000 USDT | 6% | 100 USDT | 0.230136 USDT |
Supported Cryptocurrencies
Binance exchange allows its members to trade over 597 altcoins and cryptocurrency tokens. It offers trading pairs in BTC, ETH, BNB and USDT.
The top cryptocurrencies listed on the exchange are given below:
Bitcoin (BTC), Ethereum (ETH), Litecoin (LTC), Ethereum Classic (ETC), Bitcoin Cash (BCH), Dash (DASH), Ripple (XRP), Tether USD (USDT), Bytecoin (BCN), Monero (XMR), Cardano (ADA), Binance Coin (BNB), Quantstamp (QSP), NEM (XEM), Steem (STEEM), Ardor (ARDR), Stratis (STRAT), Augur (REP), Zcash (ZEC), Golem (GNT), Waves (WAVES), Qtum (QTUM), EOS token (EOS), 0x Protocol (ZRX), Bitcoin Diamond (BCD), Bitcoin Gold (BTG), ICONOMI (ICN), Dent (DENT), TrueUSD (TUSD), Nexus (NXS), NEO (NEO), Status (SNT), Bancor (BNT), NeoGas (GAS), Bytom (BTM), Walton (WTC), Loopring (LRC), TRON (TRX), SONM (SNM), Verge (XVG), Centra (CTR), Substratum (SUB), Metal (MTL), Everex (EVX), Ark (ARK), Modum (MOD), Storj (STORJ), Nuls (NULS), Agrello (DLT), Basic Attention Token (BAT).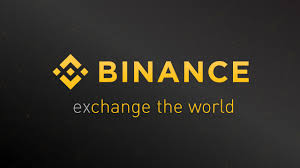 Binance has no less than 15 languages supported which are perfect for keeping traders from all over the world informed. When it comes to the customer support team, you can also search through a well-resourced FAQ section on the website which answers the most common questions. To contact the 24/7 available support team, can submit a support ticket through the website. In response to this ticket you can request to be emailed or called back.
Trust Wallet
Binance acquired the Trust wallet in July 2018. The Trust wallet is a mobile wallet built for both Android and iOS. It supports 14 tokens, and users can store their private keys on their devices. More than 40 blockchains and 160k+ assets supported. Trust Wallet gives you a simple mobile application for managing your tokens and coins and allows you to be in full control of your private keys at the same time. With Trust, you can store the vast majority of tokens on the market with more projects and blockchains adopted all the time. Trust's Universal Wallet (or multi-coin wallet) lets you have one backup for all your assets simplifying wallet management. And of course, Trust works great with decentralized exchanges. Trust Wallet includes a built-in Web3 browser that allows you to explore DApps of the decentralized internet seamlessly and safely. Since blockchain is a new and complex technology, you can rely on Trust DApp Marketplace to guide you through it. It is a place for decentralized applications that meet rigorous quality and security standards and are optimized to perform at the highest level. Together with Binance, Trust Wallet is working on exciting new features including market monitoring, custom networks, test networks, a native DEX, and a deep integration with Binance's infrastructure. The opportunities for crypto are endless, and with Trust Wallet, Binance's official wallet, anyone can be a part of it.

Supported coins & blockchains : Bitcoin (BTC), Litecoin (LTC), Ethereum (ETH),Binance Coin (BNB), Ripple (XRP), Stellar (XLM),Zcash (ZEC),Dash (DASH),TRON (TRX),Bitcoin Cash (BCH),Tezos (XTZ),Cosmos (ATOM),Ethereum Classic (ETC),GoChain (GO),POA Network (POA),VeChain (VET),Wanchain (WAN),Callisto (CLO),Kava (KAVA),ICON (ICX),TomoChain (TOMO),Zcoin (XZC),Kin (KIN),Nimiq (NIM),Thunder Token (TT),Aion (AION),Theta (THETA),Dogecoin (DOGE),Ontology (ONT),Groestlcoin (GRS),Qtum (QTUM),Viacoin (VIA),IoTeX (IOTX),Ravencoin (RVN),Zilliqa (ZIL),Waves (WAVES),Aeternity (AE),Nebulas (NAS),Decred (DCR),Algorand (ALGO),Digibyte (DGB),Nano (NANO),Harmony (ONE),+160k more assets supported...
The Burn
The BNB token is backed by a unique system called "The Burn," which was created as a way to increase the value of BNB tokens in the long term. Every quarter, Binance uses a portion of its profits from Binance fees to buy BNB tokens. This is to affect the coin supply of BNB, which is used directly within the Binance ecosystem. These tokens that have been bought are then burned or destroyed, effectively removing them from the total BNB supply.This will carry on until 50% of the 200 million total BNB tokens have been destroyed. Since the total BNB supply decreases, the value of each BNB token should increase in the long run.
Security
Binance takes security very seriously, and customers are asked to set up two-factor authentication (2FA) when they register an account. 2FA is an extra level of security that sends a special code to your mobile phone every time you want to log in, trade, or withdraw funds.
Fees
The fees at any exchange are very important to consider. Depositing funds is free with Binance but it takes a 0.1% cut of every trade. As such, 0.1% trading fees apply to both spot trading and margin trading.
You can also get significant trading fee discounts for using Binance Coin (BNB) (up to 25%), referring friends (up to 25%). Binance has one of the cheapest exchanges in the industry.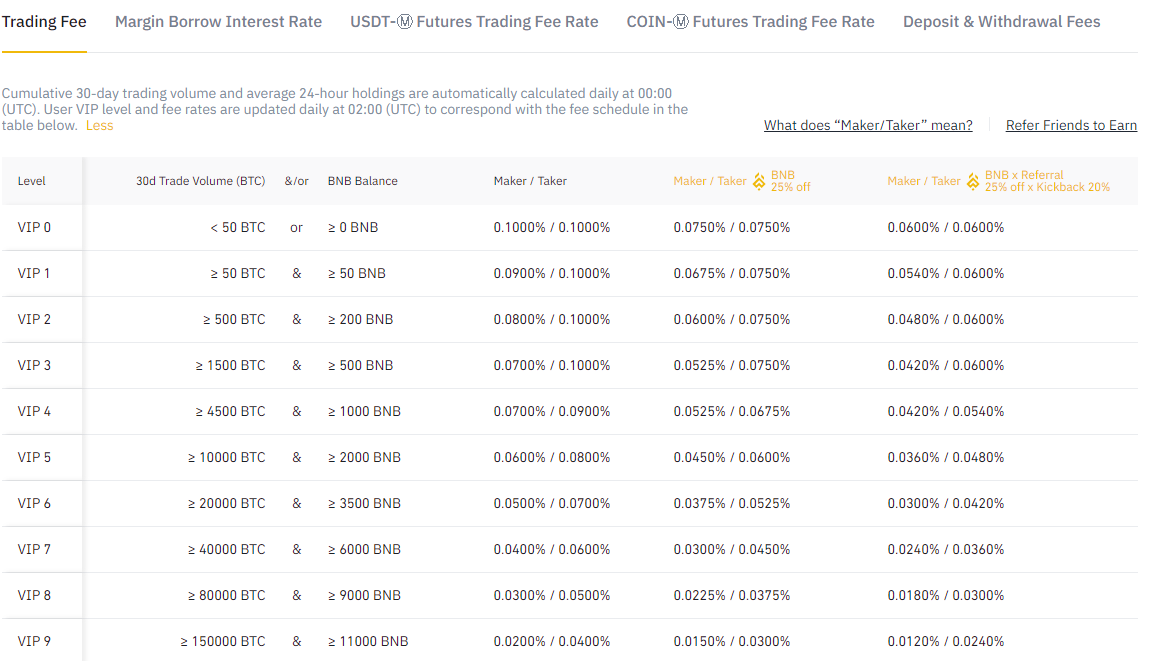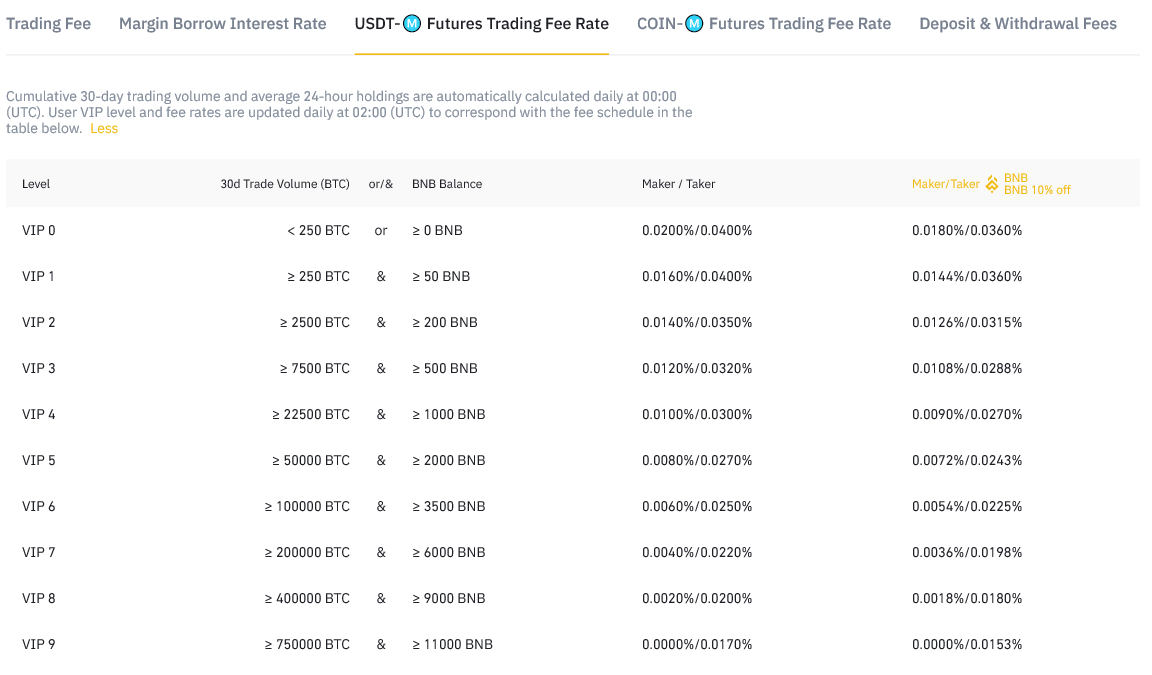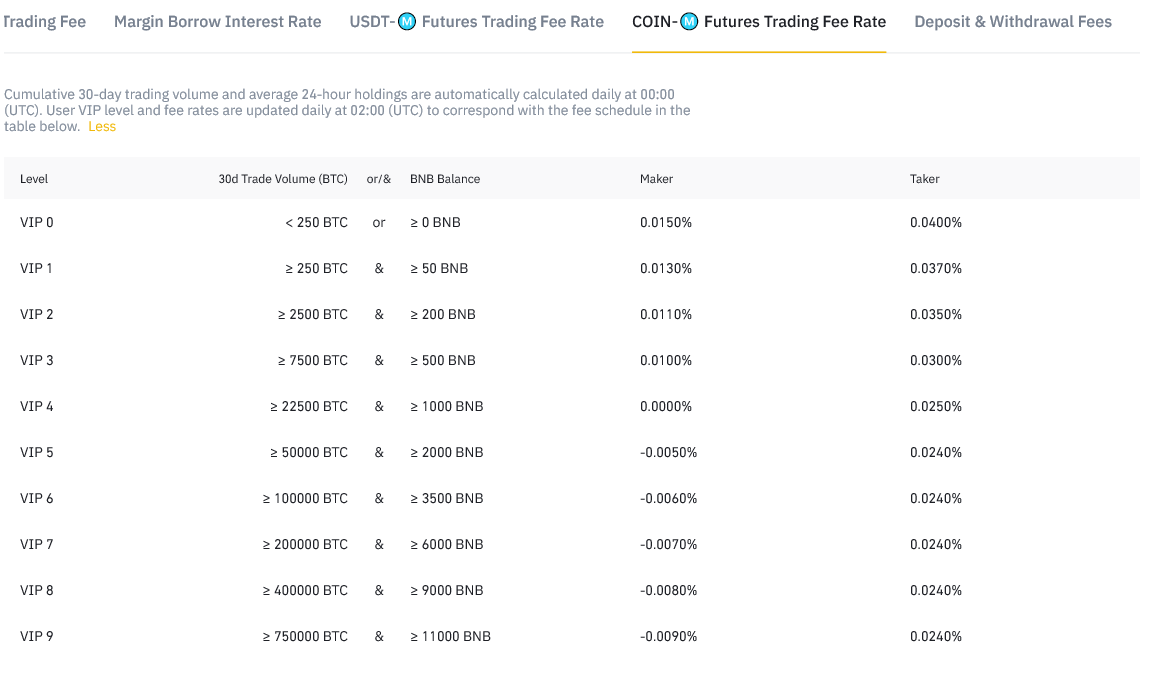 Deposit & Withdrawal fees
Cryptocurrency deposits are free for all coins that Binance support .Ηowever, there are taxes on deposits which are considered to be quite low. Βelow you can see a small sample of the fees of the most popular coins.
| | | |
| --- | --- | --- |
| Coin | Minimum Withdrawal | Withdrawal Fee |
| Bitcoin (BTC) | 0.001 BTC | 0.0004 BTC |
| Bitcoin (BTC) - BEP2 | 0.0000044 BTC | 0.0000022 BTC |
| Ethereum (ETH) | 0.02 ETH | 0.003 ETH |
| Ethereum (ETH) - BEP2 | 0.00018 ETH | 0.000092 ETH |
| Litecoin (LTC) | 0.002 LTC | 0.001 LTC |
| Litecoin (LTC) - BEP2 | 0.00074 LTC | 0.00037 LTC |
| Monero (XMR) | 0.0002 XMR | 0.0001 XMR |
| Ripple (XRP) | 0.5 XRP | 0.25 XRP |
| Ripple (XRP)- BEP2 | 0.17 XRP | 0.083 XRP |
Binance Card
The Binance Card does everything a regular payment card does, plus much more. It works like a regular debit card issued by your bank – which, in this case, is your Binance.com account. You simply top-up your card with funds through the Binance Card App in the form of Bitcoin or BNB, and you're ready to go. It's as simple as transferring BNB from one wallet to another. Your card will then use this balance for your card payments and automatically deduct all expenses from the balance every time you make payment. The Binance Card will be accepted by more than 46 million merchants offline and online in 200 regions and territories.
With a Binance card, you can buy gifts, groceries or pay your internet bill online, you no longer need to sell your crypto to pay bills. The card is currently available as a virtual card in a Beta version, with a physical card coming shortly. You can order the card for a one-time cost of 15 USD, which is payable in the form of initial top-up from your crypto wallet to the Binance Card balance. You just transfer 15 USD worth of BNB or BTC to your card balance. There is no charge of any monthly or annual fees. Binance announced that from August 2020, users based in the European Economic Area (EEA) will be able to apply for a Binance Card, with users in the UK following shortly thereafter.
Fees and Limits
Daily spending limits for your Binance card are as follows:
Virtual Card - EUR 870
Physical Card - EUR 8,000

Monthly spending limits for your Binance card are as follows:
Virtual Card - EUR 2,000
Physical Card - EUR 20,000
Monthly ATM withdrawals limit is EUR 300, limit for a single ATM withdrawal is EUR 150.
Card Fees
| | |
| --- | --- |
| Item | Fee |
| Transaction fee, both at point of sale and ATM withdrawals* | up to 0.9% |
| First issue of the virtual or physical card | 0 |
| Reissue of the virtual card | 0 |
| Reissue of the physical card | 25 € |
| Inactivity (12 months) | 0 |
| Account closure | 0 |
*Please note that some third party service and network fees may apply.
Get started with Binance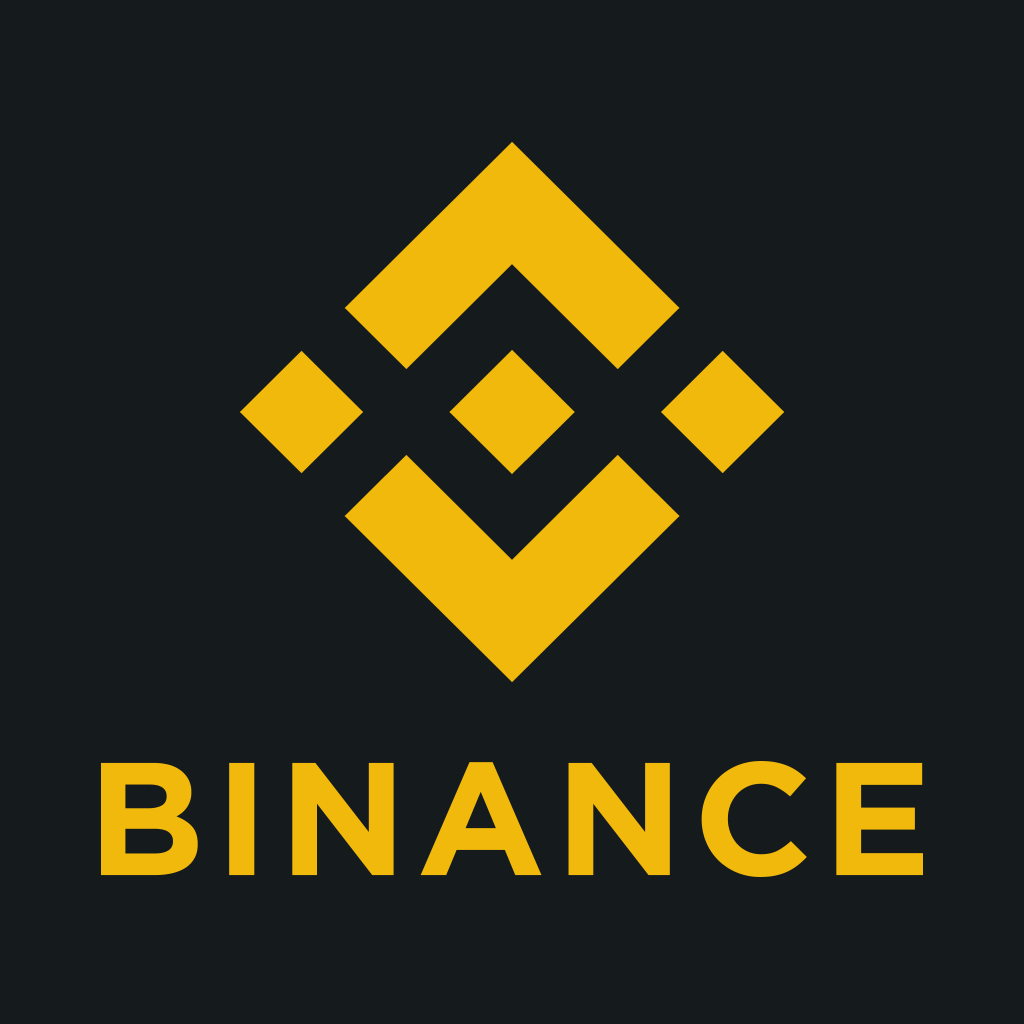 See relevant articles here
Buy Crypto with zero fees at Binance