GRAP THE NEW AMAZING OFFER OF MARCH 2020
All you have to do to qualify for this offer is to click here and get your account going along with your prize!
Get £100 when you open a paid 'Company' account, top up £100+, order a card and pay your first month's subscription! T&Cs apply.
Open a business account on a company paid plan today and benefit from free local and international transfers,
FX at the real rate and our integrated expense management tool!
Revolut Business is a next generation business account used by companies across Europe to save time, money and stay in control.
Join 100,000+ businesses and sign-up today, in minutes.
The promotion will be running until Apr 01, 2020 01:59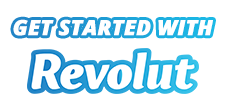 Get started now and receive a £100 reward!