At mybrokerstar.com you can find the best reviews of the highest quality eWallets . Our latest recommendation is Wireaccount
Wireaccount Review
Wireaccount is a universal transaction platform, which offers the most popular finance services. The platform offers individuals and businesses the opportunity to open current accounts. Wireaccount aspires to stay one-step ahead of the fast-moving payment world and constantly adapts to customer's evolving needs. The platform is the result of years of research by an innovative team of professionals in critical sectors of the financial technology industry. WireAccount is working with numerous companies from every sector of the economy, legal, real estate, online vendors, marketing networks, education etc. WireAccount's service line includes branded label and white label account solutions, including e-wallet, prepaid cards, and current accounts.
The platform is in continuous upgrade and advancement of the provided services, in order to cover every future need of its users and partners. WireAccount Limited is based in Limassol, Cyprus.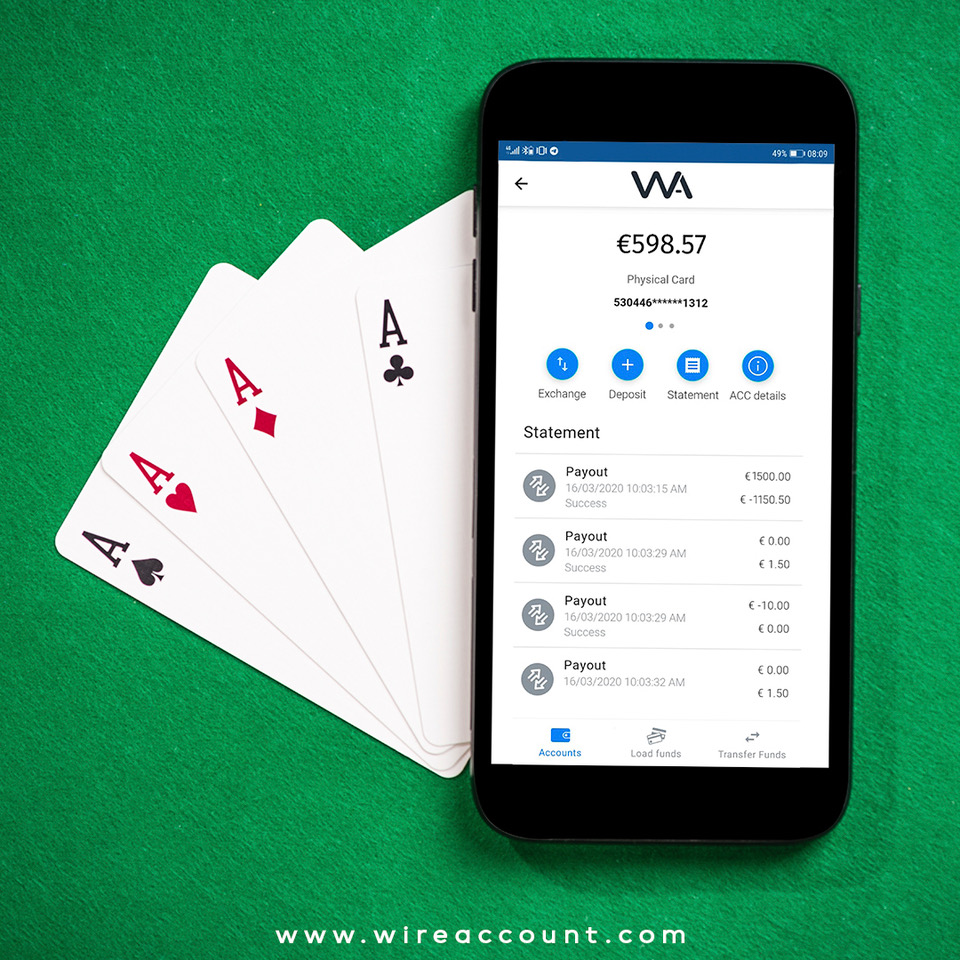 Account Types
In WireAccount there are three types of accounts

The first type is the Individual Account. The fee is €4.25/per month. The features of the particular account include a beneficiary European IBAN. This means that once your account is verified, you will get a beneficiary IBAN to send or receive funds. You can have easy internal transfers. You get currency exchange since WireAccount can secure its users money and personal data with the highest requirements. You can also exchange and load your multicurrency card with EUR, GBP, USD or CHF. You can have a multicurrency card by which you can manage your payments with Virtual or Physical Multicurrency Card. Moreover, you can have SEPA and SWIFT Payments. This means you can transfer funds to others using SEPA or SWIFT method. The platform also has its own mobile APP, which empowers you to manage your personal or business funds anytime and anywhere.Businesses also have their own type or account, the Business AccountOpening an account with Wireaccount takes just a couple of days for businesses and offers all the features the individual account offers. Once set up, you can instantly send money to any country in the world.

The third type of account comes for Partnerships, which comes in three different options. You can start a Partnership in just a few days, with low setup costs and without additional staff required.Affiliate
The Affiliate partnership offers you a Branded Wallet Platform, a Revenue Sharing Model, Low Setup and Dev Costs, solid Customer Support and you can use Wireaccount Branded Cards
API Partner
Once you are an API partner you can integrate the WireAccount on your existing environment, you have a Revenue Sharing Model, Low Setup and Dev Costs, Customer Support, and also use Wireaccount Branded Cards
Branded Partner
And the Branded Partners have Branded Cards, Mutually Decided Pricing, Value-Added Services as Add-ons, Segregated own e-wallet, Branded Android/iOS Apps
Terms and Conditions
Τerms and conditions of the particular platform are governed by Prepaid Financial Services Ltd, based in London. Don't miss out on the special Mybrokerstar offer in WireAccount's fees. Check out the extra low fees especially for our readers.
Mybrokerstar Offer
Get started with
today and take advantage of the exclusively Mybrokerstar fee discount!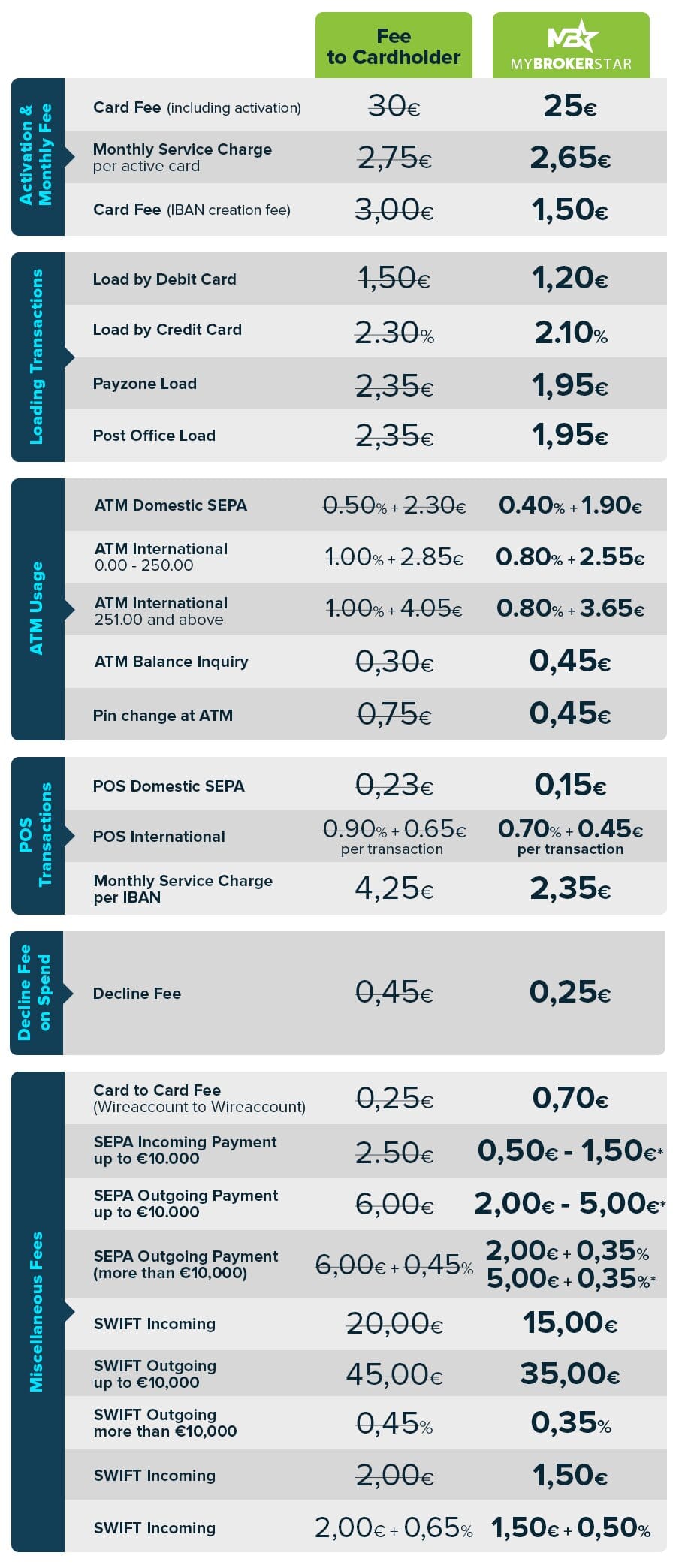 Find all relative fees for individuals accounts here